A free tool to use day-to-day to help run your jobs.
Watch Video
How to use Yepic...
Just add a photo and confirm the location to build a feed containing your jobs.
It's quick and easy to do.
Find job photos quicker
All your work photos are effortlessly sorted into job albums, away from personal photos.
Everything in one place
Yepic finds all your photos and visits for each job.
Add your notes and tasks, job done.
Give your memory a break
Use your phone's location to build a timesheet for each job.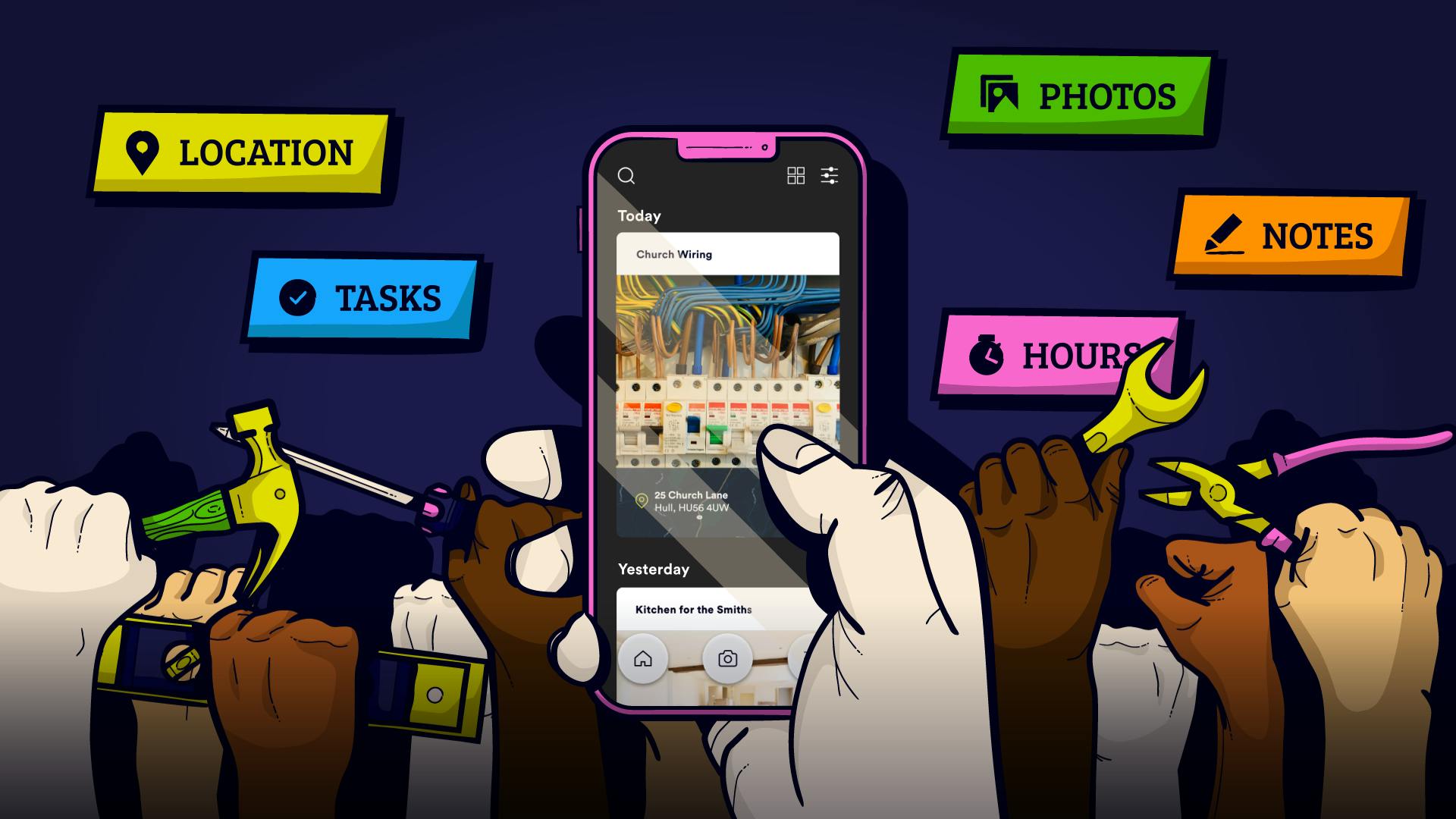 The job isn't done yet! Here's what we're building.
About Yepic
Updated look
Until now we've been focused on the technical stuff, but this is when we make the app look and feel like a world class app.
MVP Launched
Our minimum viable product is available on the app stores.
YEPIC Hub
Access your Yepic account online and request access to your team's data to make your admin easier.
Share With Work Buddies
Share your jobs with your work buddies so they can use Yepic too. All your content will stay private.
Time Area
A new area in the app. Where you can view and share all your time entries by day, week, or month - like a timesheet.
GPS Labels And Notes
Add GPS location labels to photos and add notes.
Portfolio
Share a link and show your skills with your portfolio web page automatically generated by Yepic.
Job Exporting
With a couple of taps, you can share a job and all its contents with customers, teammates, or tutors.
Photo Area
A new area in the app. Where you can view and share all your photos from across all your jobs – like your camera roll.
Videos
Everything you can do with a photo – just with video.
Attachments
Add handy attachments - like inspection records, certificates, and invoices to your jobs. 
Set Reminders
Be reminded of appointments, inspection retest dates, or anything else.
Store Locator
Find your nearest suppliers and merchants and get directions.
Public Feed
Showcase your work by posting photos of your jobs to a public feed dedicated to the great work tradespeople do. Get a new job. Find new customers. Recruit staff. Get recommendations. Build partnerships.
A new shopping experience
A smarter way to find and buy the products and materials you need.
Ping us a WhatsApp directly in the app.